March 16, 2018 - An Ounce of Prevention – How Arizona Individual Income Taxpayers Can Help Prevent Child Abuse
An Ounce of Prevention – How Arizona Individual Income Taxpayers Can Help Prevent Child Abuse
Phoenix (March 16, 2018)-
As you prepare your 2017 income tax forms, the Arizona Department of Child Safety (DCS) would like to call attention to an easy way you can help prevent child abuse.
Line 65 of the 2017 AZ Income Tax Form 140 allows Arizona taxpayers to make a voluntary gift to the child abuse prevention fund.
"This is a great opportunity for the community to invest in child abuse prevention," stated DCS Director Greg McKay. "The revenue generated from this voluntary gift at tax time helps the Arizona Department of Child Safety provide families with important in-home services."
In-home prevention services help keep our communities strong by strengthening families and reducing the trauma children experience when they are removed from their homes.
Also, safely serving at-risk families in their homes saves taxpayers' money since it is much less expensive than providing out-of-home care.
Do your part to keep kids safe, consider making a small voluntary gift to child abuse prevention this tax season! 
Line 65 of the Arizona 140 Tax Form enables a voluntary gift to support Child Abuse Prevention efforts
ABOUT DIRECTOR GREGORY MCKAY

Gregory A. McKay is a twenty-year veteran of Law Enforcement with an emphasis on criminal investigations of violent crime. He was awarded Arizona's Investigator of the Year for solving many high-profile child murder cases. As a former Arizona foster parent, he understands the lasting emotional and physical effects of abuse to a child. In 2013, he was awarded Childhelp USA's Heart of an Angel Award, recognizing his distinguished career in child advocacy, investigative expertise, and removal of child predators. McKay was appointed Director of DCS by Governor Douglas A. Ducey on February 10, 2015.
Director McKay has led several breakthrough initiatives for the department. Under his leadership, DCS has successfully completed the backlog of uninvestigated cases that had plagued the department for years. The department also safely reduced the number of children in state foster care by 19% between March 2016 and January 2018, thus reversing a ten-year growth trend of 92%. By eliminating hotline hold times, reducing staff caseloads, decreasing congregate care and increasing family and community engagement in the service of the state's most vulnerable children, the state is poised to meet Director McKay's goal of making Arizona the safest place in the country for children to grow and thrive. In January 2018, Director McKay received the Excellence for Children Award for Exceptional Leadership from Casey Family Programs for his efforts in spearheading Arizona's dramatic child welfare turnaround.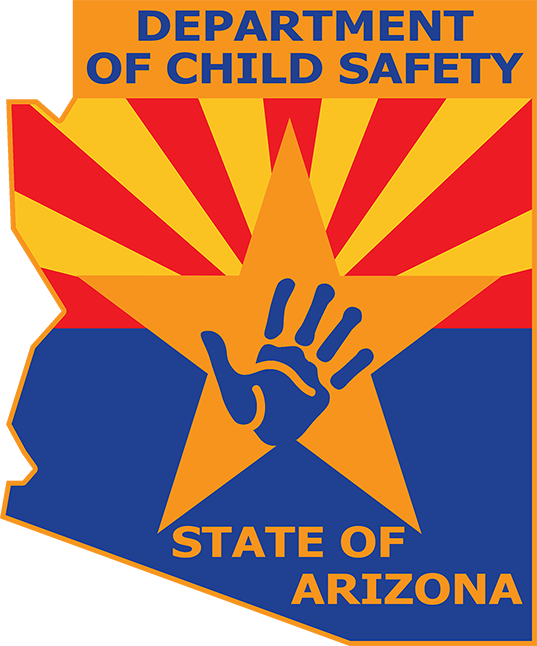 ABOUT THE DEPARTMENT OF CHILD SAFETY (DCS)
The Department of Child Safety is dedicated to the vision that "Children thrive in family environments free from abuse and neglect." As highly motivated and caring public servants, the DCS team is committed to fulfilling this mission with excellence, providing safety and well-being for the most vulnerable population in Arizona - our children. If you suspect child abuse, call 888-SOS-CHILD.