September 13, 2018 - Help make the holidays special for kids in foster care

Help Make the Holidays Special for Kids
in Foster Care
Darren DaRonco, Public Information Officer
602.255.2564
Phoenix (September 13, 2018)-
Imagine that it is the holiday season.
You are a small child waking up in a strange bed, in an unfamiliar room, in a house full of people you don't know.
You have no idea what's going to happen next, and when you will see your parents again.
You wonder, will Santa be able to find me? Does this family celebrate my holiday? Will I get presents this year?
Or imagine that you are a teenager without parents.
You have aged out of foster care, and do not have a family of your own.
Will it be another holiday hoping that a friend will extend an invitation?
You are working and going to college, but money is tight, and you wonder how you are going to afford some of the necessities for your new apartment.
It would be nice to know that you are not forgotten.
These scenarios represent the circumstances for thousands of children in foster care right here in our state.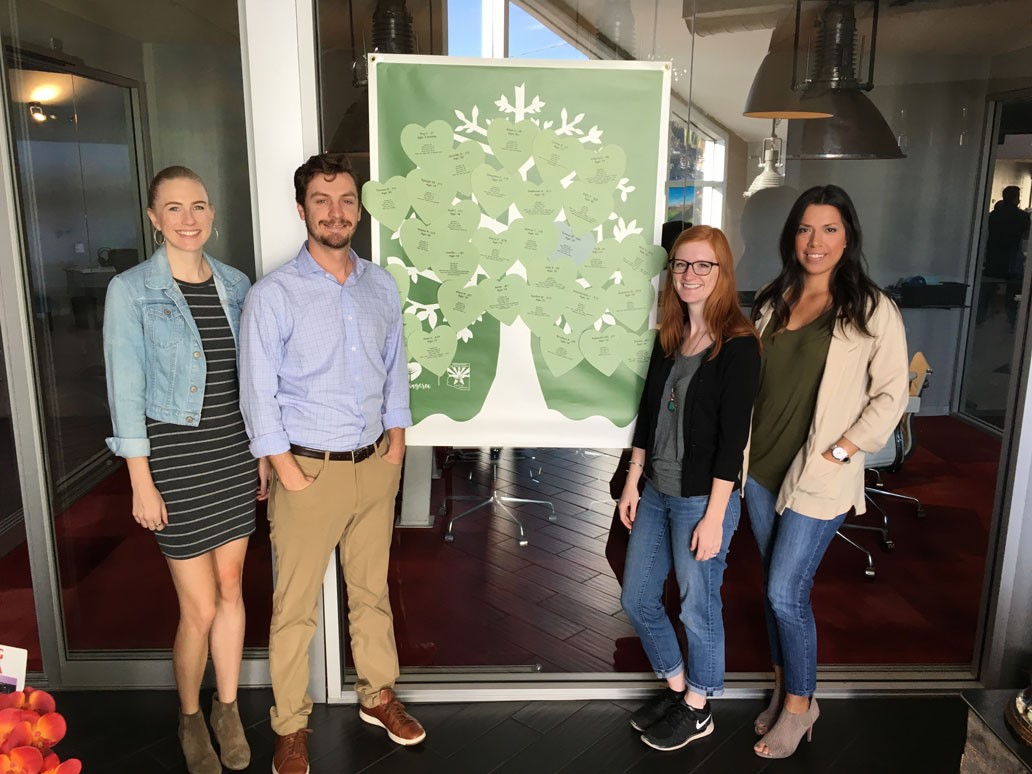 To help bring some joy to these children and teens this holiday, the Arizona Department of Child Safety (DCS) is partnering with Arizona businesses through its Giving Tree Program.
The Giving Tree allows members of the community to give back by purchasing gifts for children in foster care.
A Giving Tree with removable leaves can be hung up in a business office or lobby.
Each leaf provides a child's name, age, gender, sizes and wish list item.
Employees or clients can remove a leaf from the tree and purchase gifts with that child in mind.
DCS will make arrangements for pickup. Then items will be wrapped and delivered directly to the child through their DCS Specialist.
You and your business can make a difference in a child's life this holiday season.
If you are interested in learning more about The Giving Tree, please contact DCS by emailing [email protected]. 
ABOUT DIRECTOR GREGORY MCKAY
Gregory A. McKay is a twenty-year veteran of Law Enforcement with an emphasis on criminal investigations of violent crime. He was awarded Arizona's Investigator of the Year for solving many high-profile child murder cases. As a former Arizona foster parent, he understands the lasting emotional and physical effects of abuse to a child. In 2013, he was awarded Childhelp USA's Heart of an Angel Award, recognizing his distinguished career in child advocacy, investigative expertise, and removal of child predators. McKay was appointed Director of DCS by Governor Douglas A. Ducey on February 10, 2015.
Director McKay has led several breakthrough initiatives for the department. Under his leadership, DCS has successfully completed the backlog of uninvestigated cases that had plagued the department for years. The department also safely reduced the number of children in state foster care by 19% between March 2016 and January 2018, thus reversing a ten-year growth trend of 92%. By eliminating hotline hold times, reducing staff caseloads, decreasing congregate care and increasing family and community engagement in the service of the state's most vulnerable children, the state is poised to meet Director McKay's goal of making Arizona the safest place in the country for children to grow and thrive. In January 2018, Director McKay received the Excellence for Children Award for Exceptional Leadership from Casey Family Programs for his efforts in spearheading Arizona's dramatic child welfare turnaround.
ABOUT THE DEPARTMENT OF CHILD SAFETY (DCS)
The Department of Child Safety is dedicated to the vision that "Children thrive in family environments free from abuse and neglect." As highly motivated and caring public servants, the DCS team is committed to fulfilling this mission with excellence, providing safety and well-being for the most vulnerable population in Arizona - our children. If you suspect child abuse, call 888-SOS-CHILD.