CMDP Members
Member Services is the main point of contact for calls to CMDP. Member Services helps caregivers and members with questions, concerns or problems about health care services. The Member Services department answers questions about enrollment, eligibility and member identification cards. They can also assist you with finding a health care provider or pharmacy.  A Member Services Representative can also receive all of the above requested information via email at [email protected]. Please state your request along with the members name and CMDP ID number.

Member Resources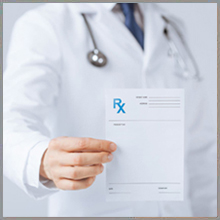 Pharmacy
Effective Monday, October 1, 2018, CMDP will be using OptumRx as the new Pharmacy Benefits Manager (PBM) to provide prescription coverage for CMDP Members.

OptumRX Contact information
Customer Service: 855-577-6310

Immunization Schedules

Tips for Travelers
When traveling, always bring the Comprehensive Medical and Dental Program (CMDP) ID card. Contact Member Services for help, using the toll free phone number. Even if providers are not registered with CMDP, present the ID card and tell them to bill CMDP at the address on the card.
Have all prescriptions filled before leaving home. You should have enough medications for the trip or vacation. In an emergency, prescriptions can be filled at any pharmacy throughout the country that is under contract to CMDP. If you cannot find a pharmacy or a health care provider that is willing to bill CMDP, keep all your receipts and bills. When you return home, contact Member Services for instructions on getting a refund.

Tobacco Cessation Information
Comprehensive Medical and Dental Program (CMDP) covers the use of products for members who want to stop using tobacco. Members can contact their Primary Care Physician (PCP) for a prescription for these products. To be covered by CMDP, all tobacco use medications require a prescription. This includes over-the-counter products. The products include nicotine replacement therapy and tobacco use medications.
Members can also enroll into support programs that promote tobacco cessation offered by the Arizona Department of Health Services (ADHS). (Call 1-800-556-6222, The Arizona Smokers Helpline)

Out of Area Moves
Member Services should be contacted when you move with a CMDP member from one area, county or to another state. CMDP needs to know the new address for the member. The member's Primary Care Physician (PCP) should also be contacted. Advance notice to the PCP allows time for the transfer of medical files to a new health care provider or PCP. This ensures continuity of care. If you move with a member to another state, contact the DCS (Department of Child Safety) Specialist for assistance in getting health care services in the new state. The DCS Specialist must tell the new state about the plans to provide health care services for the member.
The DCS Specialist will determine if the member is eligible to receive Medicaid services in the new state. If the member is eligible, the foster caregiver will receive instructions on how to apply for Medicaid services.  If the member is not Medicaid eligible in the new state, CMDP pays for all medically necessary health care services.
If the member is not Medicaid eligible, it is recommended that health care providers are identified in advance of placement in the new state. Member Services and Provider Services will provide assistance to the DCS Specialist with the process of identifying and registering health care providers.
Health care providers that should be identified are as follows:
Medical providers, including any specialist if the member requires specialized medical care
Dental Providers
Pharmacies
Behavioral Health/Mental Health Providers

Helpful Community Services

Maternity
CMDP Family Planning Services: English (852KB PDF)
CMDP Family Planning Services: Spanish (865KB PDF)

Text4baby:

Text4baby is a free cell phone text messaging service for moms and moms to be. Text messages are sent three times a week with information on how to have a healthy pregnancy and a healthy baby. The text messages are timed to the expectant moms due date or the baby's date of birth.

 

The free text messages provide tips on the following subjects:

 

The text messages also provide 1-800 numbers and other resources to learn more. To sign up click on the enrollment button below or just text "BABY" to 511411.

Breastfeeding
Car seat safety
Developmental milestones
Emotional wellbeing
Exercise and fitness
Immunizations
Labor and delivery
Nutrition
Prenatal care
Safe sleep
Stop smoking