Therapeutic Foster Care
Therapeutic Fostering
A Bridge Beyond Foster Care
Fostering is impactful to children and creates a supportive environment. There are Therapeutic Foster Care homes that are needed for children that require additional direction and supports in managing their emotions and behaviors. The benefit for children is great as these supports are provided in a family environment versus group care setting. Therapeutic Foster Care (TFC) is treatment intervention that specially qualifies and trains foster parents to serve as a bridge between therapy and a home environment.
Therapeutic Foster Care
It is a structured environment that incorporates therapy-based practices. It is meant to be temporary. There is a need for individuals with specified backgrounds that can support these children in the least restrictive environment while remaining in a home setting.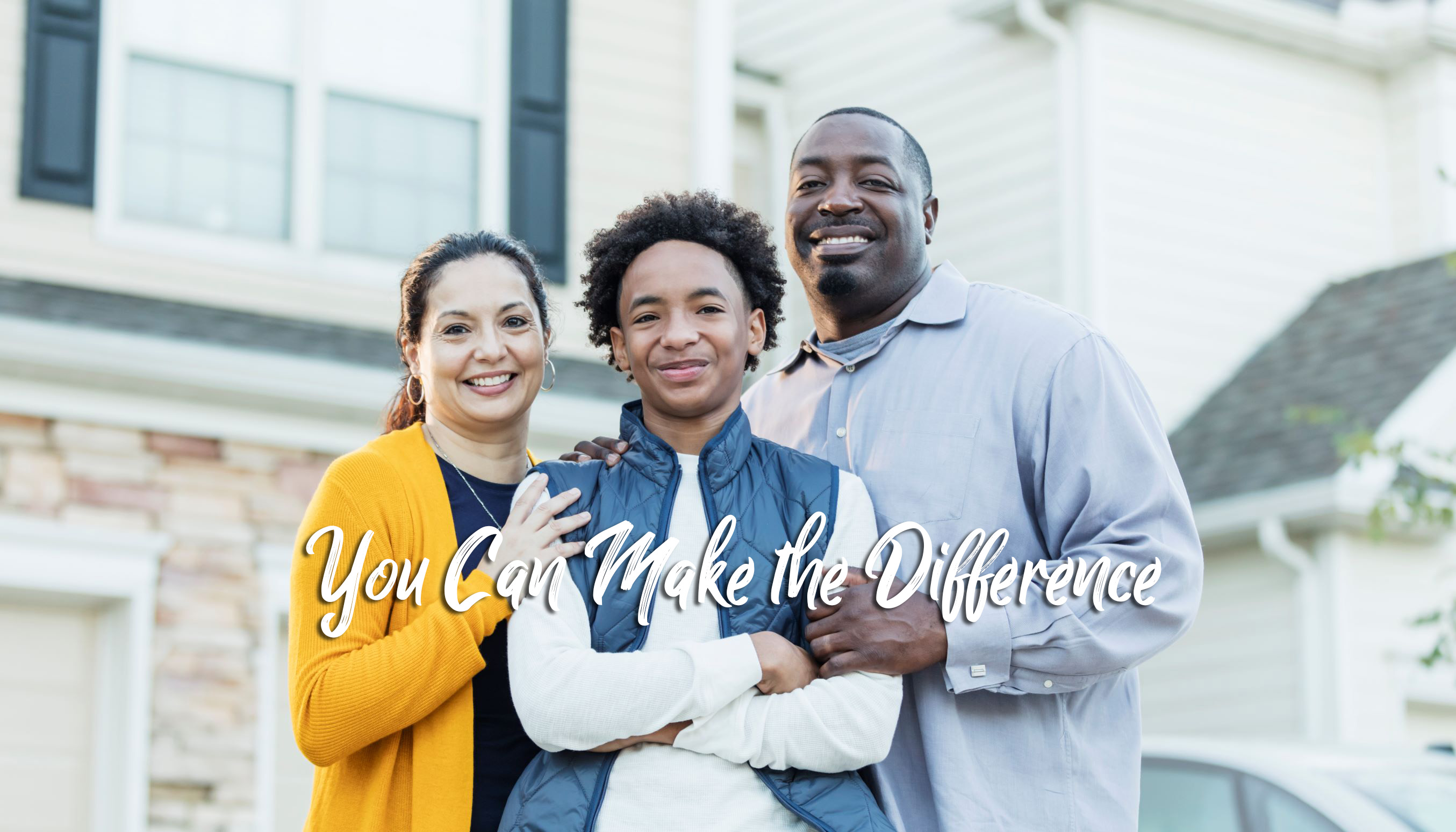 Frequently Asked Questions
If you are interested in becoming a Therapeutic Foster Caregiver, you need to:
Be an individual or couple that can apply to become a therapeutic foster provider while already being licensed for community foster care, or pursing licensure for the first time
Have verifiable employment, skills, and experience caring for children with behavioral health/special needs
Those that have a bachelor's degree in behavioral health, psychology, social work, or another closely related field may be considered in lieu of experience;
Be willing to incorporate trauma informed practices and interventions into your home environment
Ability to obtain DPS Level 1 Fingerprint Clearance Card
Ability to transport children to all required appointments
Have an available bedroom for each foster child
Most importantly, must love children!
What training is required to become a Therapeutic Foster Caregiver?
Potential Therapeutic Foster Caregiver's will attend approximately 60 hours over a 4–6-month period
Providers must complete the 5-week Foster Parent College class through a selected agency
Caregivers must complete the required Therapeutic Foster Curriculum through the Department of Child Safety
What are some common needs and characteristics of a child in need of Therapeutic Foster Care (TFC)?
Children are placed in therapeutic foster care when their needs are not able to be met in their family of origin or current living environment.
Children in need of therapeutic foster care can be any age, gender, and race/ethnicity.
The greatest need for TFC Caregivers are those willing to care for children ages 8-17.
Children in need of an increase in therapeutic assistance and intervention so that that they can be successful in the home, school, and community environment.
Children often have the need to increase their skills in emotional regulation, healthy coping skills, and healthy social skills.
What is the first step to become a licensed TFC Caregiver?
For currently licensed foster parents, your license will need to be amended to add the service of therapeutic foster care. The first step will be completing the required TFC Curriculum, you are not able to amend your license until after the completion of the required TFC Curriculum.
For those pursuing licensure for the first time, you will complete the licensing process as usual with the addition of the requirement for a therapeutic certification on your license.
Please call us for more information at 1-877-543-7633, Option 1. You can also view more information by CLICKING HERE
How does Therapeutic Foster Care differ from Community Foster Care?
Due to the therapeutic nature of this intervention, TFC Caregivers will be required to complete daily progress notes.
TFC Caregivers will be given ongoing training and support to provide guidance in managing the youth and their response to trauma
TFC Caregivers will receive ongoing support from a master's level Clinician
TFC Caregivers will have the ability to use respite when needed with other TFC Caregivers.
A child placed in your home will have an average length of stay of 12-18 months.
Therapeutic Foster Care is meant to be a temporary intervention with an overall goal of helping the child transition back to their home of origin or next permanent placement.
This process may include case staffings, participation in Child and Family Teams, day visits and overnight visits in order to promote a smooth transition into the home. Emergency placements may occur due to the needs and history of the child.
Caregivers are able to set placement parameters and preferences in regard to age, gender, and history.
Is TFC the right fit for you?
It is vital that TFC Caregivers can adequately commit to the needs of the child placed in their home and meeting their therapeutic needs (i.e attending therapy, doctors' appointments, and transportation)
TFC Caregivers must be willing to participate in shared parenting when possible in order to promote the smooth reunification of the child back to their family of origin or other permanent placement option.
Caregivers must be able to provide a TFC placement with their own bedroom (unless approved for siblings).
It is important that all members of the household are on board and in support of pursuing therapeutic foster care. In addition to this, it is important that TFC Caregivers have realistic placement expectations in order to promote the safety and wellbeing of children already in the home.
Outside employment is possible, if it does not interfere with meeting the therapeutic needs of child(ren) placed in the home.
Are you and your family in a place physically and emotionally where you are able, willing and want to make a difference in a child's life and their future?
How do I select an agency?
If you are currently licensed for foster care, check to see if your current agency has the ability to license you for TFC. If not, you will need to transfer your license to a TFC agency.
If you are pursuing licensing for the first time, you will need to select an agency from the list linked below or view our agencies page by CLICKING HERE.
Applicants are encouraged to select an agency that you feel will support you and your family's unique needs.
The agency you would like to be licensed through will have specific application guidelines in order to ensure a mutual selection process.
Ready to make a difference? Let's get to know you!
Therapeutic Foster Care - webform
Explore
our
Therapeutic Foster Care home agencies by
CLICKING HERE
Other Ways to Get Involved