Shared Parenting
What is Shared Parenting?
Shared parenting is the relationship between an out of home caregiver, like a foster parent, and the birth parent(s) of the child in their care. This relationship is important for making the child's transition into care as comfortable as possible.
In addition to making them feel comfortable, throughout this journey of building a new family, you must remember that safe reunification is what's best for the children in your care. It's comforting to them when they know you understand they want to be with their birth parents and to keep that relationship in focus.
A Journal Created for Sharing
Foster parents who engage in shared parenting with birth parents help children in their care reduce anxiety and increase feelings of safety. This journal is meant to be a step towards building a shared parenting relationship.
We've designed a journal to make that even easier. This journal is intended to help you understand more about the children in your care, including their preferences, schedule, traditions and background. It also allows you to share what's important to you. All in hopes of making the transition into your home easy, and making the children feel comfortable.
Even your foster child's birth family can get involved. When appropriate, this journal may be shared with the children's birth family. They can contribute to certain sections (identified throughout the journal) to provide important information.
To request a Shared Parenting Journal, please reach out to your agency. To learn more, call the DCS Warm Line at 1-877-KIDSNEEDU (1-877-543-7633), and select option 3.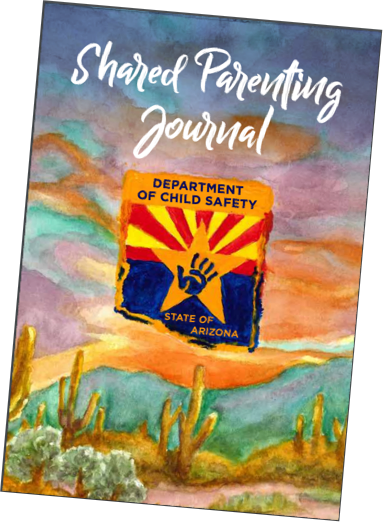 Already Have a Journal?
Already have a journal, but used up all the pages? No worries, you can print additional pages to put into your journal.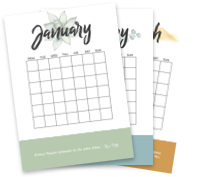 Calendar Pages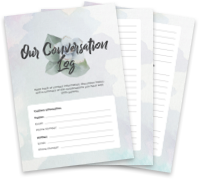 Conversation Log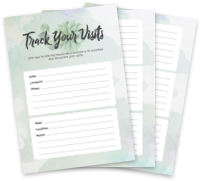 Visit Log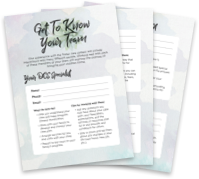 Know Your Team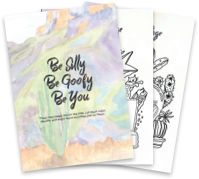 Activity Section
Weekly Update
Resources for Your Family
You've got a team of people and plenty of resources to support and encourage you in this shared parenting journey. Use these resources to find information, food, clothing, housing, education, and case management in your area.
State Resources For Foster Families
Child Care
Foster parents who work outside of the home are eligible for DCS-sponsored childcare for their children in foster care. Contact the child's DCS Specialist for more information.
Comprehensive Medical and Dental Program (CMDP) 
The Comprehensive Medical and Dental Program (CMDP) is the health plan that covers children in foster care. For more information, please visit: dcs.az.gov/cmdp
Provider Indemnity Program (PIP)
The Provider Indemnity Program, better known as PIP, is a state-funded insurance program that provides liability coverage for foster parents while caring for a child in foster care. PIP covers the actions of children in foster care that result in damage to the property of foster parents or third parties. There is no charge to foster parents for this coverage.
Respite Care 
DCS contracts with foster parent licensing agencies to provide six days, or up to 144 hours annually, of respite care for licensed foster parents. Contact your licensing agency worker for more information. 
DCS Warm Line
The Foster Parent Warm Line is a resource for licensed foster parents who cannot reach the Department of Child Safety (DCS) Specialist for the 
child in their care in a timely manner. By calling 1-877-KIDSNEEDU (1-877-543-7633), licensed foster parents will be connected to a Warm Line representative. The intent of the Warm Line is to provide licensed foster parents with information and support. It is not intended to replace direct and regular communication between the DCS Specialist and the licensed foster parent.
DCS Ombudsman's Office 
The DCS Ombudsman's Office assists parents and guardians who are involved with DCS, their families and other interested parties when they are 
dissatisfied with DCS staff. The DCS Ombudsman's Office will review your complaint and determine the type of response needed. dcs.az.gov/resources/resolvecomplaint-or-disagreement
Non-Profit Resources For Foster Families
Lodestar Family Connections Center (LFCC)
LFCC is an agency-independent supportive and educational resource center, providing a variety of programs for foster, adoptive, guardianship and kinship families. LFCC is family-centered to help meet the diverse needs of families caring for Arizona's children. LFCC is located in Phoenix. familyconnectionscenter.org
Arizona Association for Foster and Adoptive Parents (AZAFAP)
Working in partnership with child welfare professionals and the community, AZAFAP's purpose is to support, educate, empower and provide a unified voice for Arizona's foster and adoptive families, with the goal of increasing the well-being and stability of Arizona's most vulnerable children. azafap.org
Arizonans for Children
Arizonans for Children is a non-profit organization that facilitates opportunities and provides effective solutions to improve the lives of children in foster care. They have a number of programs available, including tutoring, mentoring, life books, financial literacy for teens, and a legal education program for youth aging out of the foster care system. arizonansforchildren.org
Arizona Friends of Foster Children Foundation (AFFCF)
Arizona Friends of Foster Children Foundation provides funds to meet the needs of children in foster care that are not otherwise funded by the State. To apply for an AFFCF grant, visit affcf.org and click on General Awards or email [email protected].
Arizona Helping Hands
Supports foster and kinship families at times of crisis or need by providing basic essentials. They also help connect families to other community-based services, including foster care enrichment and support providers. azhelpinghands.org
Arizona Family Resources
Arizona Family Resources provides information about: foster care, medical needs of the children, foster children in school, the legal process, support resources, and what to do in an emergency. Also, they provide information on supports and resources for youth preparing to age out of foster care. azfamilyresources.org
Kinship Care Resources For Foster Families
KARE Family Centers
KARE Family Centers provide services to kinship caregivers. If you are a family member raising grandchildren, nieces or nephews, cousins or other relatives, the KARE Center can assess your needs and provide information and referrals to resources to help you. Services are provided in both English and Spanish, located in Phoenix, Tucson, Sierra Vista, Casa Grande and Yuma. arizonaschildren.org/kinship/
For more resources on Kinship Care, please visit: dcs.az.gov/fosteradoption/kinship-foster-caregivers
Faith Based Resources For Foster Families
Arizona 1.27
Arizona 1.27 is a church-based movement aimed at engaging local churches in the Arizona child welfare system. az127.org
Harvest of Hope
Harvest of Hope Family Services Network, Inc. (HOH) is a national not-for-profit organization whose mission is to create solutions for children in the foster care system. Contact HOH at harvestofhopefamily.com for additional information.
Hope & A Future
Hope & A Future serves abused and neglected children in the Arizona foster care system by helping them reach their potential through Christian values, encouragement, compassion and acceptance. azhope.com
What's Next?
Now, you might be wondering how you can get involved with fostering and shared parenting in Arizona. We're so glad you're considering it.
You can find more information on becoming a foster parent by visiting dcs.az.gov/foster-and-adoption/foster-care/steps-becoming-foster-parent or contacting us at 1-877 KIDS-NEEDU (1-877-543-7633). We're happy to talk with you during business hours, or you can leave us a message and we'll call you back.