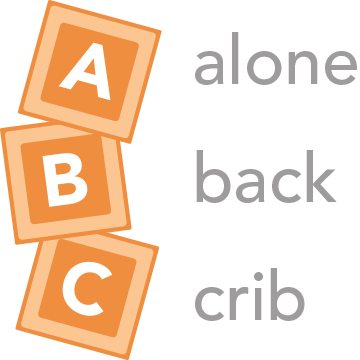 DCS Safe Sleep Campaign
The Safe Sleep campaign involves educating families about safe sleep practices and providing them with resources for cribs if needed. DCS offers free baby boxes and baby essentials to families involved with the department. Follow the ABC's of Safe Sleep. Alone - Cribs should not include bumpers, pillows, blankets or toys. Back - Lay babies on their back every time they nap or sleep. Crib - The safest place for babies to sleep is in a crib. The ABC rules are for babies from birth to 12 months.
Safe Sleep Best Practices
Parents should avoid co-sleeping/bed sharing.
Avoid letting babies sleep alone on sofas or with other people.
Avoid propping baby up or bottle propping.
Teach all caregivers about safe sleep.
After breastfeeding, move baby into a crib to sleep.
Tips for talking to other parents and caregivers
Anyone can be a safe sleep advocate!
Start with a simple question: where does your baby sleep?
Acknowledge and respect the family's culture.
Let them share their ideas/opinions.
Praise the good parenting choices they have made.
Physically demonstrate the ABCs of safe sleep.
Suggest other ways to bond with the baby - feeding, rocking, or singing.
If mom is breastfeeding in bed, encourage her to move baby to a crib once they're asleep.
If they don't have a crib, offer resources such as a baby box.
Share the facts about safe sleep: baby sleeps safest alone, on their back, and in a crib.
Praise and encourage breastfeeding, it benefits both mom and baby. If mom is breastfeeding in bed, encourage her to have a plan to move the baby once they're asleep.
Lastly, keep the conversation going. It may take several conversations to affect behavior, so don't give up!
Request a Safe Sleep Poster!
Need a 24" x 18" Safe Sleep poster for the office?
Contact the Office of Prevention today.
Contact Us
Want to learn more? Check out these other resources.