Service Array Re-Design
What is the Service Array Re-Design?
The Arizona Department of Child Safety is pleased to announce the re-design of Parent Skill-Building Services, that began on July 1, 2021, to include Family Connections and Nurturing Parenting Program.
Our vision of system improvement is to create a service array that is individualized, relevant, engaging, coordinated, consistent and effective, while also bringing the Department into alignment with the FFPSA (Families First Prevention Services Act).
New services offered by the Department will be trauma-informed, integrate family engagement strategies to improve service participation, and be delivered with consistency across providers to ensure that all families are getting the best opportunity to be protective, healthy and strong.
The Department's goals are to decrease repeated reports to DCS, decrease the number of children entering out-of-home care, and decrease racial disparity in foster care, and increase the percentage of children who leave foster care by reunifying with a parent.
DCS Specialists will be empowered to champion families and provide the needed supports to improve outcomes and strengthen families.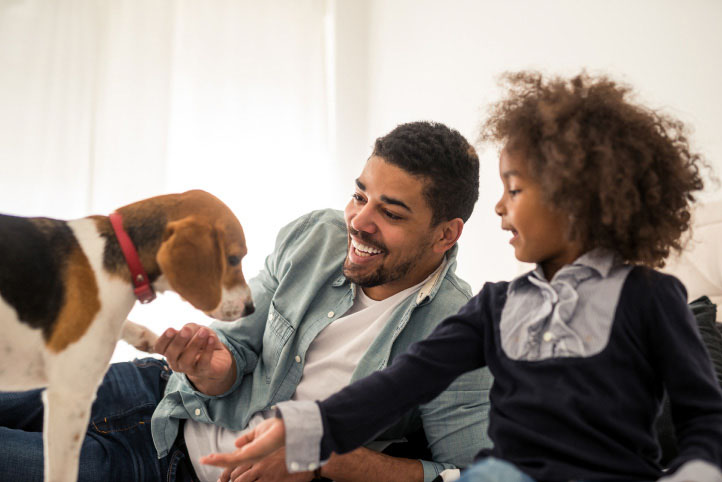 Family Connections
Family Connections (FC) is a trauma-informed and empowering service, provided to families in the context of their own communities and cultures. Family Connections provides change-focused interventions to achieve core outcomes of improved social support, family functioning, family resources, child well-being, parenting attitudes and behaviors, and management of parenting stress. FC is grounded in the following practice principles:
Community outreach
Family assessment and tailored interventions
Developing a helping alliance and partnership with the family
Empowerment
Emphasizing strengths
Cultural competence
Developmental appropriateness
Outcome-driven service plans
Positive attitudes and qualities of helpers
Nurturing Parenting Programs
The Nurturing Parenting Programs (NPP) is a family-centered trauma-informed program designed for families at risk for abuse or neglect and features activities that foster positive parenting skills with nurturing behaviors, promote healthy physical and emotional development, and teach appropriate role and developmental expectations. The Nurturing Parenting Program values positive self-worth, empathy, empowerment and strong will, structure and discipline, and laughter and play. NPP supports parents to give their children:
Appropriate expectations
Empathy
Non-violent discipline
Appropriate family roles
Power and independence
More information regarding the Nurturing Parenting Program can be found at: https://www.nurturingparenting.com
Reports
In Mathematica's (an independent policy research firm) study, it found that NPP had favorable effects on child welfare outcomes among children and families in Arizona when families received a full dose of the program and completed it as designed. Overall, children whose families completed NPP had lower rates of investigations into maltreatment in the short-term, and were less likely to experience a removal up to 12 months after the end of the program.
Please watch a presentation on key findings by CLICKING HERE.
Important Documents and Links
Contact Us 
If you are a caregiver needing assistance with Guardian, please call and leave a message at the DCS Warmline: 1-877-543-7633 option 3.
If you have questions regarding our new Service Array, please complete the inquiry form below.
Service Array Contact Form
* Indicates required field