Service Array Materials
Service Array Materials
Please review the documents and links below that provide instructions for DCS Specialists on how to refer for services that the Department offers.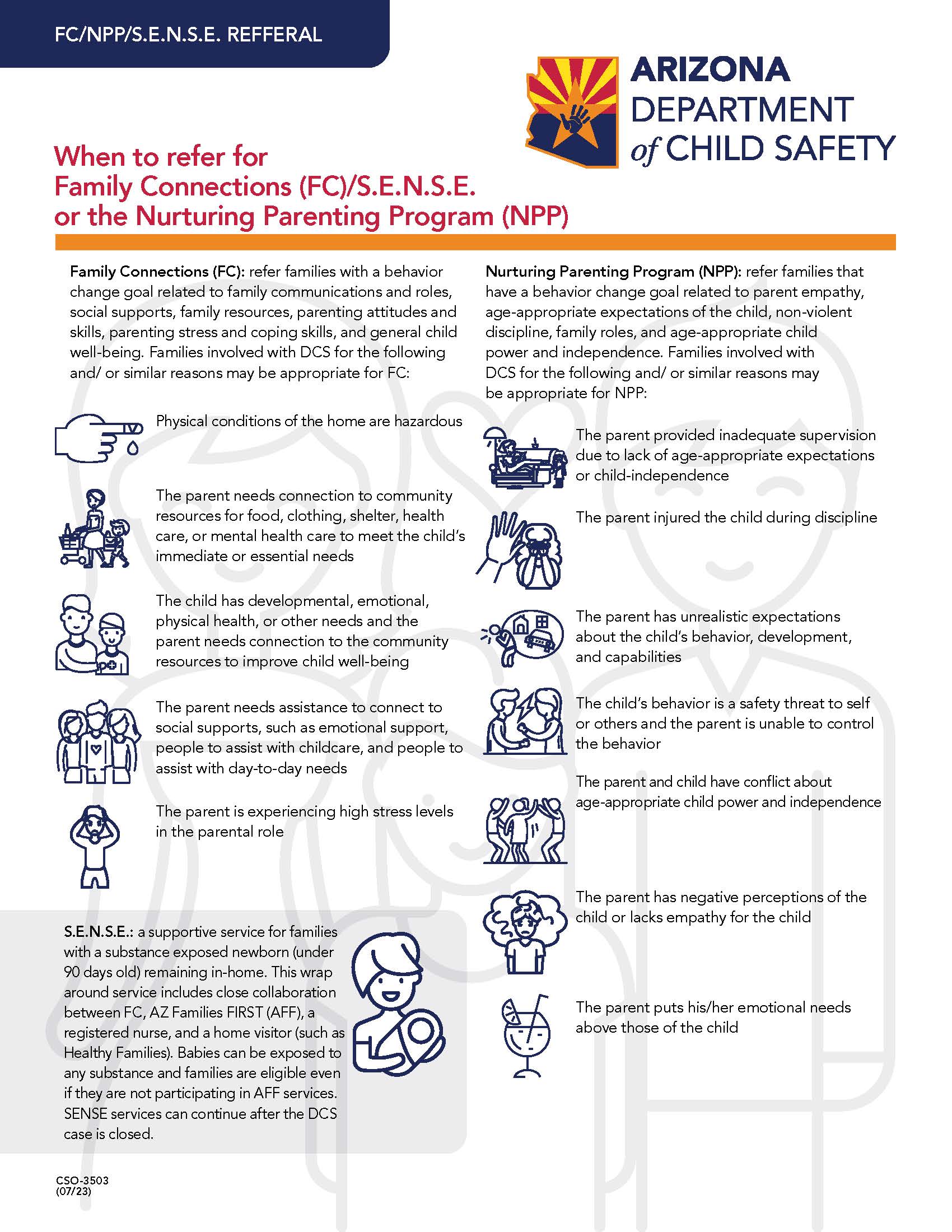 There are Service Request Examples on the Learning & Development SharePoint site within the Guardian User Manual. There is also a subsequent Service Requests document that provides a more detailed description to include examples of case scenarios for the referral and how to upload documents with the request. The following can be found in the Digital Library (CSO docs, brochures, and manuals) and/or Policy Manual (guides):
Parenting Time
Arizona Families F.I.R.S.T.
Family Connections (FC)
Nurturing Parenting Program (NPP)
S.E.N.S.E. (Substance Exposed Newborn Safe Environment)
Additional Service Materials