CMDP Members
CMDP Service Representatives are available to assist you with questions, concerns or issues about health care coordination including:
Enrollment and eligibility
Member Identification Cards;
Finding a doctor or pharmacy;
Finding community resources; and
Obtaining interpreter services if you speak another language, are visually impaired, or need sign language services.
Contact a CMDP Service Representative by phone at 602.351.2245, toll free at 1-800-201-1795, or email to [email protected].

Member Resources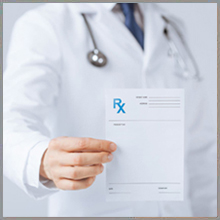 Pharmacy
CMDP contracts with OptumRx as Pharmacy Benefits Manager (PBM) to provide prescription coverage to CMDP Members. CMDP can assist you with finding a new pharmacy or with problems filling medications. .

OptumRX Contact information
Customer Service: 855-577-6310

Immunization Schedules

Tips for Travelers
Always bring the member's CMDP ID card with you when traveling. If you need to see a health care provider while traveling, present the CMDP ID card and ask the health care provider to bill CMDP at the address on the card.
Have all prescriptions filled before leaving home. Make sure you have enough medications for the trip. In an emergency, prescriptions can be filled at various pharmacies throughout the country that are registered with CMDP.
If you cannot find a pharmacy or a health care provider that is willing to bill CMDP, keep all of your receipts and bills. When you return home, contact a CMDP Service Representative at 602.351.2245, toll free at 1-800-201-1795, or email to [email protected], for instructions on getting a refund.

Tobacco Cessation Information
CMDP covers the use of products for members who want to stop using tobacco. CMDP pays for these products if the health care provider writes a prescription. This includes over-the-counter products. Members can enroll into support programs that promote tobacco cessation offered by Arizona Department of Health Services (ADHS).

Out of Area Moves
Notify CMDP when moving with a member from one area, county or to another state. CMDP needs to know the new address for the member. The member's Primary Care Physician (PCP) should also be notified before moving so the member's medical files can be transferred to the new PCP. This ensures continuity of care.
If you move with a member to another state, contact the member's DCS (Department of Child Safety) Specialist for assistance in getting health care services in the new state. The DCS Specialist will determine if the member is eligible to receive Medicaid services in the new state and provide you with instructions on how to apply for Medicaid services.
If the member is not Medicaid eligible in the new state, CMDP will continue to cover all medically necessary health care services. Contact CMDP by phone at 602.351.2245, toll free 1-800-201-1795, or email to [email protected] PRIOR to moving for assistance with locating:
Medical providers, including any specialist if the member requires specialized medical care
Dental Providers
Pharmacies
Behavioral Health/Mental Health Providers

Helpful Community Services
2-1-1 Arizona provides community information and referral services by linking individuals and families to vital community services throughout the state. For more information call 877-211-8661 or visit 211arizona.org.
Arizona Early Intervention Program (AzEIP) provides services and supports for families of infants and toddlers, from birth to three years of age, with disabilities or delays. Newborns to three-year-old children who are victims of abuse or neglect can get an AzEIP evaluation. For more information call 888-439-5609 or visit des.az.gov/services/disabilities/developmental-infant.
Arizona Head Start and Early Head Start Programs are comprehensive early education programs offering health, nutrition, and family services to children from birth to age 5, and women who are pregnant. For more information call 1-866-763-6481 or visit azheadstart.org.
Arizona Suicide Prevention Coalition is a statewide non-profit organization whose mission is to change those conditions that result in suicidal acts in Arizona through awareness, intervention and action. For more information visit azspc.org.
Arizona Supplemental Nutrition Program for Women, Infants, and Children (WIC) provides nutrition education and breastfeeding support services, supplemental nutritious foods and referrals to health and social services to women who are pregnant, breastfeeding, and postpartum; and infants and children under the age of five who are determined to be at nutritional risk. For more information call 800-252-5942 or visit azdhs.gov/prevention/azwic/index.php.
Alzheimer's Association is a statewide system of information and resources for those living with and caring for someone with Alzheimer's or other dementias. For more information call 800-272-3900 or visit alz.org.
Area Agency on Aging is a statewide system of programs, services and advocacy to support adults aged 60 and older, adults aged 18 and older with HIV/AIDS, disabilities, long-term care needs. To find your local office visit des.az.gov/services/aging-and-adult/aging-and-disability-services/area-agency-aging.
Mentally Ill Kids in Distressed (MIKID) is a statewide non-profit organization serving children and families with mental health needs through family support, community education and support groups. For more information on MIKID call 602-253-1240 or visit MIKID.org.
National Alliance on Mental Illness (NAMI) is a grassroots mental health organization dedicated to building better lives for the millions of Americans affected by mental illness. For more information visit namiarizona.org.
Health-e-Arizona Plus connects individuals and families to health coverage, benefits and services. You can apply for medical coverage through AHCCCS, Nutrition Assistance, and Cash Assistance. You can use Health-e-Arizona Plus even if you have applied before or are currently receiving benefits. For more information visit healthearizonaplus.gov.
AZLinks.gov offers assistance and information on aging and disability for those with disabilities, seniors, caregivers, friends and family members, and professionals assisting others. To learn more about AZLinks and partner agencies in your community visit azdaars.getcare.com/consumer.

Maternity
CMDP assists with coordinating needed services for pregnant members. CMDP works with the member, DCS Specialist and/or custodial agency representative to ensure the member is getting appropriate care and screenings throughout pregnancy. This includes testing for HIV and screening for depression during and after pregnancy.
If you need assistance or have questions regarding pregnancy and maternity care, contact CMDP Medical Services at 602-351-2245, toll free, 800-201-1795, or by email to [email protected].