Young Adult Program
The state of Arizona provides services to assist youth in foster care to develop the skills and competencies necessary for a successful transition to adulthood. "Foster care" means any type of out-of-home placement, including relative/kinship care, licensed foster care, licensed group home/Residential Treatment Center, Subsidy Program, etc.
Services are available to youth in foster care who are 14 or older and to former foster youth living in Arizona, who are under 21 years of age, and were in a state or tribal foster care system at age 16 or older. Services are also available to anyone who was adopted from a state foster care system at age 16 or older. The program providing these services is referred to as the Arizona Young Adult Program (YAP).
The state also has a process that ensures your concerns/complaints are heard, including a formal grievance process. For more information on this and other questions about foster care and services, follow the link to our online DCS Policy Manual. (Chapter 5 Sections 35-38 contains information on Young Adult Program services and Chapter 7 Section 19 provides information on Resolving Conflict, including formal grievance procedures.)
Services provided through the Young Adult Program (YAP) include:
Independent Living / Life Skills Training
Knowing how to make good purchases, cook, clean and do other daily tasks are skills that are learned. Learning how to budget money, avoid debt, do laundry and get around town are also essential skills necessary for adulthood. Life Skills Training is available to both current and former foster youth. Discuss with your DCSS to decide if Life Skills Training or Transitional Independent Living Program (TILP) is right for you.
DCS Statement Independent Living Coordinator:
Educational Support and Assistance
Education is a critical part of every child and youth's successful transition to adulthood and the Department recognizes that finishing high school is a top priority. Ensuring students have minimal school changes, can support their educational stability. Federal legislation, such as Every Student Succeeds Act (ESSA), assists by requiring that Best Interest Determination meetings be held prior to moving a youth in foster care from their school of origin. Every DCS Region and schools/districts have an identified ESSA point of contact, reach out to [email protected] to determine which point of contact might be able to provide support.
When a youth feels obtaining a high school diploma is not the right plan for them, they can also explore earning a GED. GED classes are offered in person and online and through a variety of education, training and employment programs. Information on GED requirements and testing is available through the Department of Education.
DCS has two educational specialists who focus on improving education outcomes of children who are in foster care in Arizona. Education Specialists can provide educational assistance to current and former foster youth for a variety of situations, including, but not limited to:
Support in exploring high school or GED programs
Support in exploring and/or enrolling in college or vocational programs
Support in determining eligibility for foster youth specific college funding programs
To request educational support from an Education Specialist, contact: [email protected]
For general questions regarding ESSA or secondary education, contact: [email protected]
College and Vocational Training & Support
Free Application for Federal Student Aid (FAFSA)
Youth who were in foster care, adopted or going into permanent guardianship on or after their 13th birthday do not count parental income for determining college financial aid on FAFSA.
AZ Tuition Waiver
Youth who were in foster care, adopted or going into permanent guardianship on or after their 14th birthday may qualify for the AZ Tuition Waiver at AZ community colleges and the University of Arizona, Arizona State University and Northern Arizona University. Please contact your school of enrollment for more information.
AZ Friends of Foster Children Foundation (AFFCF)
Arizona foster youth that aged out of care at age 18 are eligible to apply for a scholarship. Visit Arizona Friends of Foster Children's website here for information on how to apply.
Youth who turned 18 while in foster care are also eligible for funding for vocational programs through the AFFCF Penson Fund. Visit https://www.affcf.org/penson/ for information on how to apply and eligibility requirements.
Arizona Education and Training Voucher (ETV) Application & Instructions
The ETV provides funding for eligible post-secondary education and training programs, such as college / university, and other vocational based institutions. Eligible students may receive up to $5,000 per year, based on need to cover tuition costs, books, laptop, and living expenses while attending school. Eligible students include ANY YOUTH who has been in out-of-home care and the subject of a dependency petition, adjudicated dependent, or in voluntary foster care at age 16 or older in any State or Tribal foster care system, despite the outcome of their DCS case. Must be a U.S. Citizen or qualified non-citizen to receive funding. If youth is in good standing and progressing towards earning a credential, they can remain eligible for continued funding until their 26th birthday, or a total of 5 years.
DCS Statewide Education Specialists are available to assist any and all current and former foster youth with completing these applications for funding. Education Specialists also maintain a Scholarship Guide that may assist youth in identifying funding opportunities.
Support While Attending College
Bridging Success can provide personal coaching to help you navigate personal and academic challenges and connect you to on and off-campus resources and provide a community of peer and staff support while attending Arizona State University – Bridging Success or Maricopa Community Colleges.
UA Fostering Success is a campus community for students that are or have been in foster care, are struggling with homelessness, and for those that do not have a natural support system in their life. Students are assigned a peer advisor that works one on one with them toward individual academic, career, and social goals and to help them overcome their own unique barriers. Fostering Success participants then have the opportunity to move into a peer advisor role and take on a leadership role within the program.
Employment Support/Assistance
Work related activities are a great way to decide what career field interests you. There are many types of opportunities. Being ready for the duties of a job is critical to success at work. You can do volunteer work, job shadowing, job preparation classes and other activities to help prepare you to enter the workforce.
The Workforce Innovation and Opportunity Act (WIOA) funds a variety of career centers and Arizona @ Work Job Center sites which offer employment aid. DES also has a JOBS program through the local FAA office. For more information, visit the Workforce Innovation and Opportunity Act The Independent Living Program (ILP) and Transitional Independent Living Program (TILP) contract providers are also able to help. If you are still in foster care, the case manager will need to send a referral to the contract provider. If you are no longer in care may contact the contractor directly.
The AZ Education and Training Voucher (ETV) Program can also help you to secure enrollment in a post-secondary training program. Think about the kinds of careers that interest you. Think about what skills you will need in order to get a good job. See what kinds of jobs are available in your community and consider what will be a comfortable wage for you to live on.
If you are no longer in care, you may contact the TILP line at: 480-247-1413
Emotional Support
Youth experiencing foster care, may have the desire to explore supportive resources that can assist them in healing from past life experiences. Youth have various options that can support them in their healing journey. Youth can access behavioral health services through their behavioral health provider. This may include, counseling, peer support services, and more, contact (1-855-432-7587) to find a behavioral health provider in your network. Connecting with fellow alumni of foster care, may also be a great way for a youth to heal. The Foster Care Alumni Association has one Chapter site in Arizona, which youth are always welcome to join. Peer mentoring programs are becoming more available, if you need assistance finding a program near you, contact [email protected]. If you are enrolled in a state university or community college, there may also be an on campus group to join; ask at the campus Student Services office for more information.
Youth Advocacy
Current and former foster youth can become a voice for youth experiencing foster care. To learn more about the DCS Youth Empowerment Council, email [email protected] or visit this page.
Youth Rights
In 2009, Governor Brewer signed into law the Bill of Rights for Children and Youth in Foster Care. This bill outlines rights for older youth in care, including living arrangements, education, life skills, behavioral health, normalcy, and family engagement.
Visit Fostering Advocates Arizona to learn more about the Bill or Rights for children and youth in foster care.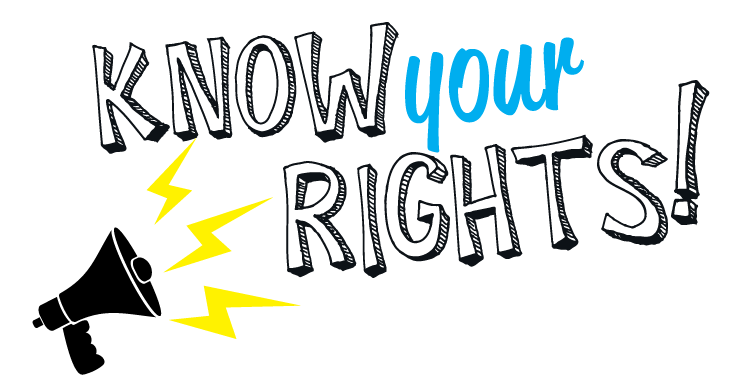 Extended Foster Care for Young Adults 18 Through 20
Young Adults have the opportunity to participate in Extended Foster Care until their 21st birthday. Participating in Extended Foster Care, means that young adults will have continuous assistance and support while pursuing higher education and/or employment. Young adults will continue to have a DCS Specialist who will work with them to document their goals and to help provide the services and supports necessary to achieve those goals.
"Signing a voluntary" means young adults who are participating in Extended Foster Care are willing to sign a voluntary agreement and actively participate in a case plan that they help create with their DCS Specialist. Active participants show efforts to work towards educational and or occupational goals. The program also includes participating in a review twice a year to ensure your case plan meets your need.
Extended Foster Care Eligibility
18, 19, or 20 years of age;
is a resident of Arizona;
has signed a Voluntary Extended Foster Care Agreement;
resides in a supervised living arrangement approved by the Department;
has an individualized case plan and is in one or more of the following:

completing secondary education or an educational program leading to a GED or be enrolled in an institution that provides postsecondary or vocational education;
employed at least eighty hours a month;
Participating in a program or activity that promotes employment or removes barriers to employment;
or unable to be a full-time student or to be employed because of a documented medical condition
Extended Foster Care Requirements
The young adult will demonstrate personal responsibility for preparing for and transitioning from adolescence to adulthood by working cooperatively with the DCS Specialist to develop an individualized agreement for continued care (case plan) that outlines activities to prepare for self-sufficiency by:
participating in educational, vocational, employment or employment readiness activities of their choice, which may include paid employment, volunteer work or other activities defined in the case plan that will assist the youth to strengthen their employability;
identifying their physical and mental health needs and participating in health services, including mental health services of their choice (Youth who choose to not participate in health services recommended by a physician, psychiatrist, psychologist or other qualified physical or behavioral health professional, must identify other strategies they will implement to address their behavioral and/or physical health needs.);
identifying and maintaining a safe living arrangement of their choice which will allow for continuous daily living skill development and practice;
participating in activities or services to build, strengthen or maintain positive, healthy relationships with relative and non-relative persons including supportive adults with who the youth desires to establish a long-term connection; and
maintaining contact with the assigned DCS Specialist, immediately reporting any actual or anticipated changes to their living arrangement, education, training or employment or health status.
 DCS Specialist Responsibilities
The DCS Specialist is responsible for working with you. They should be giving you information on services. Services should support your goals. They include education, training, employment and counseling needs.
The DCS Specialist is responsible for:
working cooperatively with the young adult and providing the young adult and caregiver with information on any services, support and other opportunities which will support the young adult's desired living arrangement, education, training, employment and counseling needs;
facilitating the development of an agreement for continued care (case plan) which reflects the young adult's personal goals and clearly documents those services and supports necessary to assist the young adult to achieve positive outcomes including permanent connections with supportive adults;
ensuring all authorizations for payment of the cost of care and other services are in place prior to the young adults 18th birthday;
ensuring the young adult has an original birth certificate, social security card, and state identification card; and,
providing the young adult with adequate family history, including medical history information, including any photos, letters or other family history available in the case record. If the DCS Specialist believes a portion of the information may be harmful to the young adult, therapeutic intervention/assistance will be requested, as appropriate to meet each young adult's needs.
Re-Entry into Voluntary Foster Care
Former foster youth who are legal residents of Arizona, and those who left the Arizona foster care system at age 18 or older, may request to re-enter foster care, any time prior to their 21st birthday. All foster care and other services end on the person's 21st birthday.
Re-entering foster care means the DCS will assign a case manager to help create a case plan, arrange for services, and monitor progress. All services provided must complement the youth's own efforts to become self-sufficient. Youth must work cooperatively with the case manager in order to benefit from services, which may include long-term case management and support, a monthly living stipend, and coordination of services.
Youth may request re-entry by contacting the local Transitional Independent Living Program (after care) provider. The TILP contract provider will initially work with the youth to resolve immediate housing, mental health, employment or other crises, and to confirm the youth's desire to return to DCS care. Once this is complete the TILP staff will contact DCS to arrange a meeting with the local Re-Entry coordinator to ensure a smooth transition back into care.
If a youth changes his/her mind, and decides he/she does not wish to return to care, the youth may still receive assistance from the TILP provider, who will work with the youth to identify goals and arrange for supportive services. This type of assistance is available until the youth turns 21, on an as needed basis. Services provided must complement the youth's own efforts to become self-sufficient.
After Care Services
Young people, ages 18 until their 21st birthday, who were in an out of home placement through state or tribal foster care when they were 16 years or older, and who are residents of Arizona, can receive Transitional Independent Living (TILP) services. DCS provides this service through a contracted provider, which is currently administered by Arizona's Children Association. To utilize this service, contact: https://www.arizonaschildren.org/young-adult-services-information-request-form/ or call/text at 480.247.1413. TILP can support you with goals that you identify, including, but not limited to: counseling, housing, employment, and education. If you were in foster care on your 18th birthday, you may also qualify for financial assistance for your room and board needs. Youth who were in foster care in Arizona on their 18th birthday, may also be eligible for re-entry into extended foster care before the age of 21.
Health Care
Youth in foster care are provided with health insurance coverage up until age 18. If you were in the Arizona foster care when you turned 18, you can get health insurance extended from 18-26 years old. Health insurance is provided through Arizona Healthcare Containment System (AHCCCS) and is called Young Adult Transitional Insurance or YATI. All Arizona foster youth who are Medicaid eligible are enrolled in YATI. Your DCS Specialist can enroll you in YATI a month prior to your 18th birthday. Foster youth who did not reach the age of 18 while in foster care may be eligible for other AHCCCS plans. If you are receiving Transitional Independent Living Program (TILP) services, they can help you explore alternative health insurance programs.
Housing
Different housing options may be considered an appropriate Supervised Independent Living (SIL) setting. Young adults may reside in a SIL while receiving DCS case management. These may include:
Living in a DCS paid living arrangement in one of these types of settings:
Foster Home
Group Home
Kinship Caregiver
Work with your DCS Specialist or other supports to create a detailed budget and a housing transition plan. Subsidy may not cover all of your living expenses and should be set up prior to leaving your DCS paid living arrangement.
Live on your own and receive subsidy in one of these types of settings:
Apartment Settings
Shared Housing Settings
Host Home Settings
Non-College Dorm Setting
College Dorm Settings
Former foster youth have access to local public housing authorities who have housing resources. Transitional Living Programs (TLPs) are also in some areas of the state to help people age 18 and older. These programs are funded through federal, state and private money. TLPs are open of other foster youth, those who are currently homeless or at risk of homelessness. The following list is some community transitional housing resources.
Mesa:
Phoenix:
Tucson:
Resolving Conflict and Filing a Grievance
The Arizona Young Adult Program encourages youth to take advantage of services and supports available. These services and supports will be outlined in the case plan and agreed to by all parties (youth, case manager, service providers). The plan should be individualized and reflect what the youth's wishes. If your DCS specialist is ending a service and you disagree with the closure, please contact the ombudsman at [email protected].
Individuals who have a complaint will be provided a copy of the department's written conflict resolution and grievance procedures and will be encouraged to raise the complaint informally with the supervisor for resolution. An individual may initiate a formal grievance request at any time during the process.
Housing Vouchers for Young Adults 18-24
The United States Department of Housing and Urban Development has awarded several different housing authorities in the state of Arizona with Family Unification Program (FUP), Housing Choice Vouchers.
Young adults are eligible for these housing vouchers if:
they are at least 18 years old and not more than 24 years old (has not reached his/her 25th birthday),
have left foster care at age 16 or older, or
will leave foster care within 90 days of application.
* Family Unification Program (FUP) vouchers used by youth are limited, by statute, to 36 months of housing assistance.
The Housing Authorities who received vouchers in Maricopa county are: City of Phoenix, City of Mesa, City of Tempe and Maricopa County.
If you are a youth who feels they may be eligible for a Family Unification Program (FUP) voucher, please complete the online Housing Voucher Request form.
A representative will contact you to confirm eligibility and notify you of the next steps in the application process once the request form has been completed.