Community groups and businesses help kids in foster care

Community groups and businesses help kids in foster care
Phoenix (May 24, 2018)                                                                    
The Department of Child Safety always welcomes community support for children in foster care.
Three recent events demonstrated how community groups and businesses can support children in foster care.
In the first event, The Studio Academy of Beauty (SAOB) held two fashion shows in the Phoenix-area so SAOB students could displayed their talents in front of a live audience while helping children in foster care.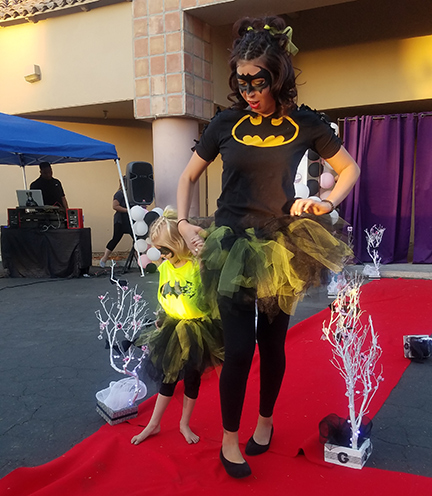 Students designed the costumes and did the hair and make-up for the models in the show.
All of the proceeds raised during the events were donated to OCJ Kids, a nonprofit that supports the foster care community.
"We choose the Arizona Department of Child Safety because we see on a daily basis in our schools how you can impact a person's life with acts of kindness and encouragement," said Cathy Koluch, president and founder of the Studio Academy of Beauty. "What better choice than to support an organization that helps children in times of crisis who need kindness and encouragement. To help a child grow into a positive young adult is to help our community and we are all committed to leaving our communities better than how we found it."
The Studio Academy of Beauty will hold a third fashion show to benefit children in foster care on June 8, 2018, in Tolleson. If you would like to attend, call 623-225-9563.
Ahwatukee Eats
Ahwatukee families and community members recently participated in their annual food truck picnic, Ahwatukee Eats.
As part of the ev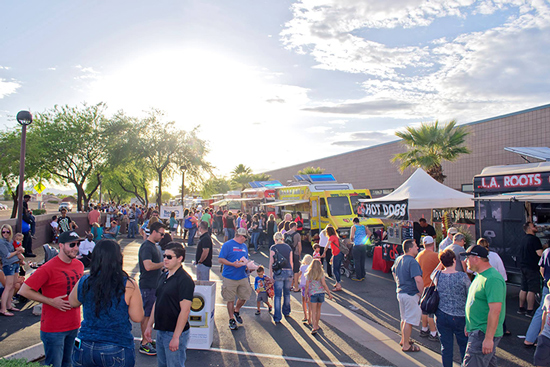 ent, Bell Mortgage held a donation drive that encouraged
attendees to donate children's socks and underwear.
"We're so blessed and honored to be a part of helping DCS in their drive to provide an easier transition for the children in their care," said Joel Terrill, Bell Mortgage senior loan officer and area manager. "We are looking forward to growing our partnership and helping DCS reach a goal of every child having the essential items they need."
The donated items will be given to children who are coming into foster care.
Take a child to work day
Dozens of children in foster care received an opportunity to try out a career for a day thanks to Foster Arizona's Take a Child to Work: Kid Connection Event.
Businesses in the Phoenix-area opened their doors so children can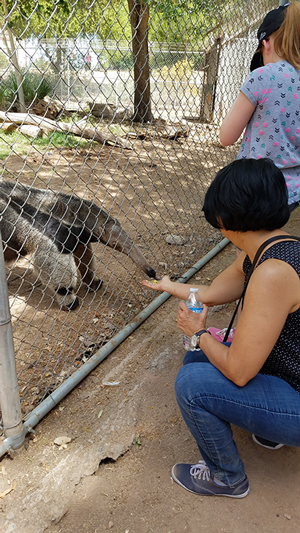 receive a behind-the-scenes look at various jobs including those at the Phoenix Zoo, ABC15 News, the Arizona State Legislature, Go Daddy and the Gilbert Fire Department.
"We are proud to live in a community with businesses that prioritize the next generation by giving of their time and resources," said Kim Vehon, Foster Arizona founder and CEO. "These kids were inspired and felt valued. We believe that all it takes is one day, one connection to change a life and we would love to have you join us at our next event."
How you can help
DCS welcomes any and all support for children in foster care from the business or non-profit communities.
If you own a business or are part of an organization looking for ways to help children in foster care, consider holding an event for foster families to enjoy or reserve a few places at your event for foster families to attend.
For more information on how you can include foster families in your next event, contact the DCS Community Liaison at [email protected].