Foster families fight world hunger
Foster families fight world hunger
Phoenix (Tuesday, August 15, 2017)-
Over 400 foster parents and children joined Department of Child Safety staff to fill roughly 39,000 meal packs to send to starving children across the world.
Feed My Starving Children (FMSC), the Phoenix Mercury and DCS partnered to hold the first Scoops and Hoops event where foster families volunteered to hand pack meals at Talking Stick Resort Arena on Saturday afternoon.
"I am proud to have worked side-by-side with so many foster parents, children in foster care, DCS employees and their families for a great cause," said DCS Director Greg McKay. "Foster families already sacrifice an enormous amount to care for abused and neglected children. So it was inspiring to see these families giving even more of their time to help starving children around the world."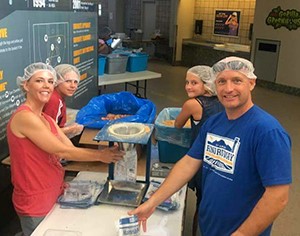 The 39,000 meals packed on Saturday will feed 185 kids for one year.
"FMSC's mission is to feed God's starving children (who are) hungry in body and spirit. This event was a perfect example of fulfilling that mission. While the meals we packed will feed starving children around the world, we were also able to feed the spirits of so many wonderful foster families and the DCS staff that supports them," said Janine Skinner, Feed My Starving Children's development advisor. "It was an incredible experience to have them join us and to watch the power of kids feeding kids. I hope every child who joined us understands what a huge impact they made at our event."
As part of the event, foster families received a free dinner, tickets to the Phoenix Mercury game, and the satisfaction that they contributed to combating malnutrition across the world.
Arizona Helping Hands also generously donated 300 backpacks stuffed with school supplies so the kids who attended the event could get back-to-school ready while volunteering their time to help feed children.
You can help too
DCS always welcomes support for children in foster care from the business or non-profit community.
If you own a business or are part of an organization looking for ways to help children in foster care, consider holding an event for foster families to enjoy or reserve a few places at your event for foster families to attend.
For more information on how you can include foster families in your next event, contact the DCS Community Liaison at [email protected].
ABOUT DIRECTOR GREGORY MCKAY

Gregory A. McKay is a twenty-year veteran of Law Enforcement with an emphasis on criminal investigations of violent crime. He was awarded Arizona's Investigator of the Year for solving many high-profile child murder cases. As a former Arizona foster parent, he understands the lasting emotional and physical effects of abuse to a child. In 2013, he was awarded Childhelp USA's Heart of an Angel Award, recognizing his distinguished career in child advocacy, investigative expertise, and removal of child predators. McKay was appointed Director of DCS by Governor Douglas A. Ducey on February 10, 2015.
Director McKay has led several breakthrough initiatives for the department. Under his leadership, DCS has successfully completed the backlog of uninvestigated cases that had plagued the department for years. The department also safely reduced the number of children in state foster care by 10% in 2016, thus reversing a ten-year growth trend of 92%. By eliminating hotline hold times, reducing staff caseloads, decreasing congregate care and increasing family and community engagement in the service of the state's most vulnerable children, the state is poised to meet Director McKay's goal of making Arizona the safest place in the country for children to grow and thrive.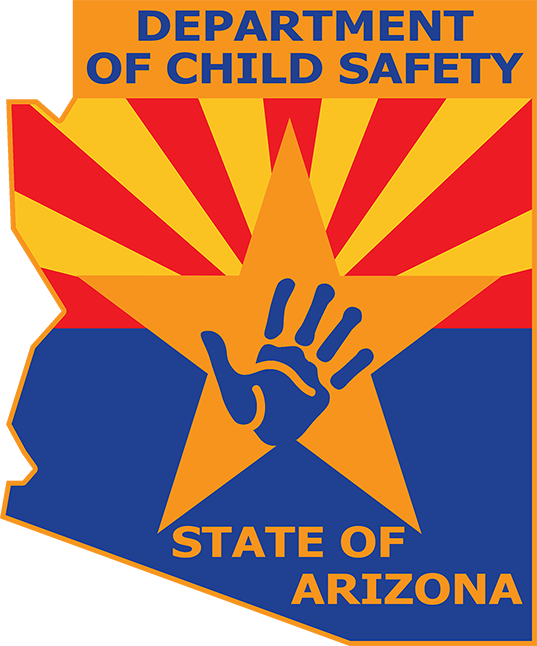 ABOUT THE DEPARTMENT OF CHILD SAFETY (DCS)
The Department of Child Safety is dedicated to the vision that "Children thrive in family environments free from abuse and neglect." As highly motivated and caring public servants, the DCS team is committed to fulfilling this mission with excellence, providing safety and well-being for the most vulnerable population in Arizona - our children. If you suspect child abuse, call 888-SOS-CHILD.