Finding a Forever Home through the Children's Heart Gallery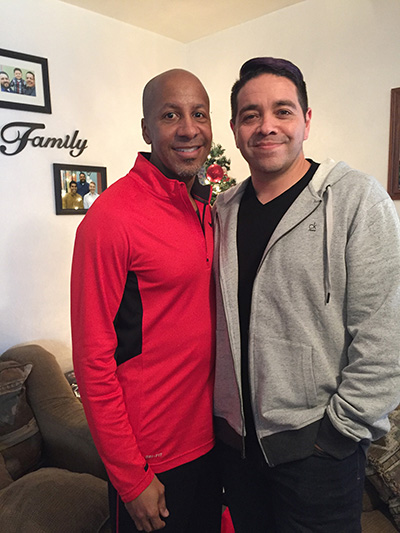 For Carlos and Alan McMillian, nothing is more important than the sense of love and comfort that comes from family. But their family – and, perhaps more importantly, their life – did not feel entirely complete until a chance meeting with a 10-year-old boy.
In 2015, the McMillians began their journey to become a family by becoming foster parents. They opened their home to foster children and made the most of those short-term relationships.
As amazing as these placements were, they always knew they wanted to grow their family permanently. So, at the beginning of 2018, they decided to volunteer at the Children's Heart Gallery.
The Heart Gallery harnesses the power of photography to capture the unique spirit and tell the story of Arizona children awaiting adoption. The event runs with the help of volunteers, and Carlos and Alan knew their talents could help.
Carlos, a cosmetologist by trade, could help with the children's hair before photos, and Alan, who was in IT, could put his excellent writing skills to use in biography writing.
During the event, Alan was asked step away from writing biographies for the children and serve as a guide for a 10-year-old boy. "J" was a humble yet self-assured boy who "sold" Alan in more ways than one.
"No kid should have to sell themselves to be a part of a family. He just wanted to make a good impression," Carlos said.
Alan felt a connection right away. He knew it was unexpected, and he hoped the same would be true for Carlos.
Carlos, while cutting and curling and braiding the hair of the children and teens who were at the Heart Gallery, had started to feel a sense of guilt. He had previously been closed off to the idea of adopting an older child – afraid, he said, that it would be harder to feel a connection.
But then he met J.
Up until the Heart Gallery, Carlos said, every potential child came their way came in the form of a file, and that file didn't typically provide a complete snapshot of a child's life.
"The experience [at the Heart Gallery] was super eye-opening," Carlos said. "It was putting a face to the files. This was the first time we didn't get a chart. We just got him."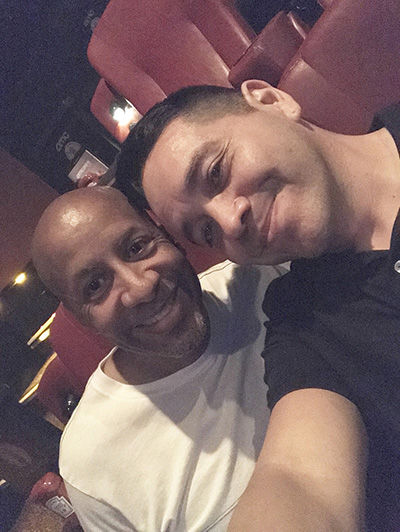 As soon as the McMillians got home from the Heart Gallery, Carlos emailed his caseworker, who in turn made all the right connections to find J from the Heart Gallery.
After five months of team-matching meetings, phone calls, and lots of nerves, the McMillians finally were able to meet J again.
"There was a lot of anxiety around the same-sex parent thing. In his profile he talked about wanting a mom and a dad," Carlos said. "But it went out the door when we got to talk with and see him again."
Now, after nearly six years in foster care and group homes, just "surviving" as Carlos put it, J is settled in to his new home with his forever family and learning how to just be a kid, with activities like a typical 10-year-old.
December 14, 2018, will be J's official adoption date. For the McMillians, they now have the same hopes every parent has: for J to see his future and know that he can do anything.
"These are just kids, and all they want is a family. They've just had too many people tell them no," Carlos said. "The Heart Gallery really changed both of our lives. If it wasn't for the Heart Gallery, we wouldn't have met our son.
The McMillian hearts are finally full, they say, but maybe not completely. The future is wide open for their family, and they're excited to see what is to come.