A Forever for 15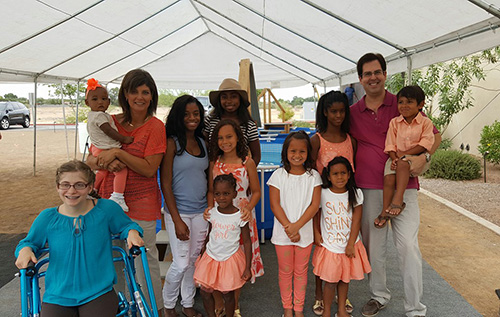 Tracy Werner has been a foster and adoptive parent for over 25 years, but she didn't always plan to adopt. She started out as a social worker that licensed families who were interested in fostering. In this role, she was responsible for training prospective foster parents and realized walking the talk and becoming a foster parent herself would help her be a more effective trainer. So she applied to become a foster parent in Arizona – in fact, she was one of the first contracted social workers to become a licensed foster parent in the state. Her intent was to spend a few years taking in short-term placements so that she could gain real-life experience of fostering, thus becoming a more effective trainer. Fast forward to today, and Tracy has had nearly 70 children placed in her care. 
Initially as a single mother, and now with the help of her husband, David, Tracy has helped children of all ages. When the option was presented to her, she found herself saying, "Okay, I can adopt one, one would be okay." Then, in the blink of an eye, that one adoption turned into a house full of 15 kids who have all found their "forever home" with Tracy. The adoption process itself is a special one for Tracy, as she puts it, "The court finalization process, introducing your child to the world as your own and the security that comes with permanency is really indescribable." In addition, Tracy always enjoyed forging a relationship with her children's birth family so that, if it was in the best interest of the child, they could maintain a post-adoption relationship.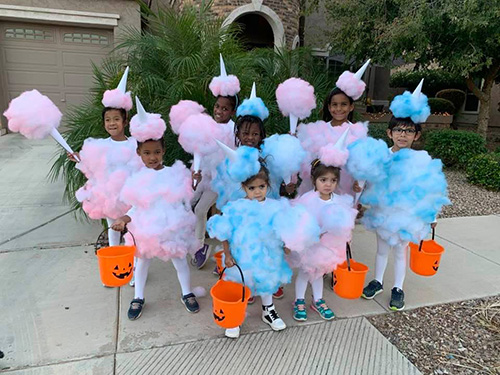 The joy of adopting does come with challenges and Tracy has had her fair share of struggles over the years, from people not understanding her desire to help so many to working through trauma and hardships from her children's past. However, she faces each day with a hopeful spirit and a dedication to making sure her children feel loved, supported, and secure. She finds further joy in watching her children accomplish tasks that doctors said they never would, watching them manage and overcome the trauma of their past, and witnessing them exceeding expectations over and over again. 
Tracy wants prospective adoptive parents to know that there is a lot of support throughout the community that surrounds you when you decide to adopt. "There are so many children in Arizona that need a secure family environment, and the support you receive during the process and after the finalization will assist you in providing each child with a stable home." 
Kyera (24), Kyler (23), Kynslee (23), Kyleia (20), Kyrlin (18), Kymbrie (15), Kyndehl (13), Kyenne (11), Kyander (11), Kyreeae (9), Kyamron (8), Kyncade (7), Kyantae (6) and the children pending placement in Tracy's care are have found a warm and loving home. Tracy's giving spirit continues to guide her to help more and more children. She says, "These kids need someone and I'm the person for them. I see a need that tugs at my heart and I help because that's what I do. Each child that has come into my care was meant to be."