The Single Biggest Impact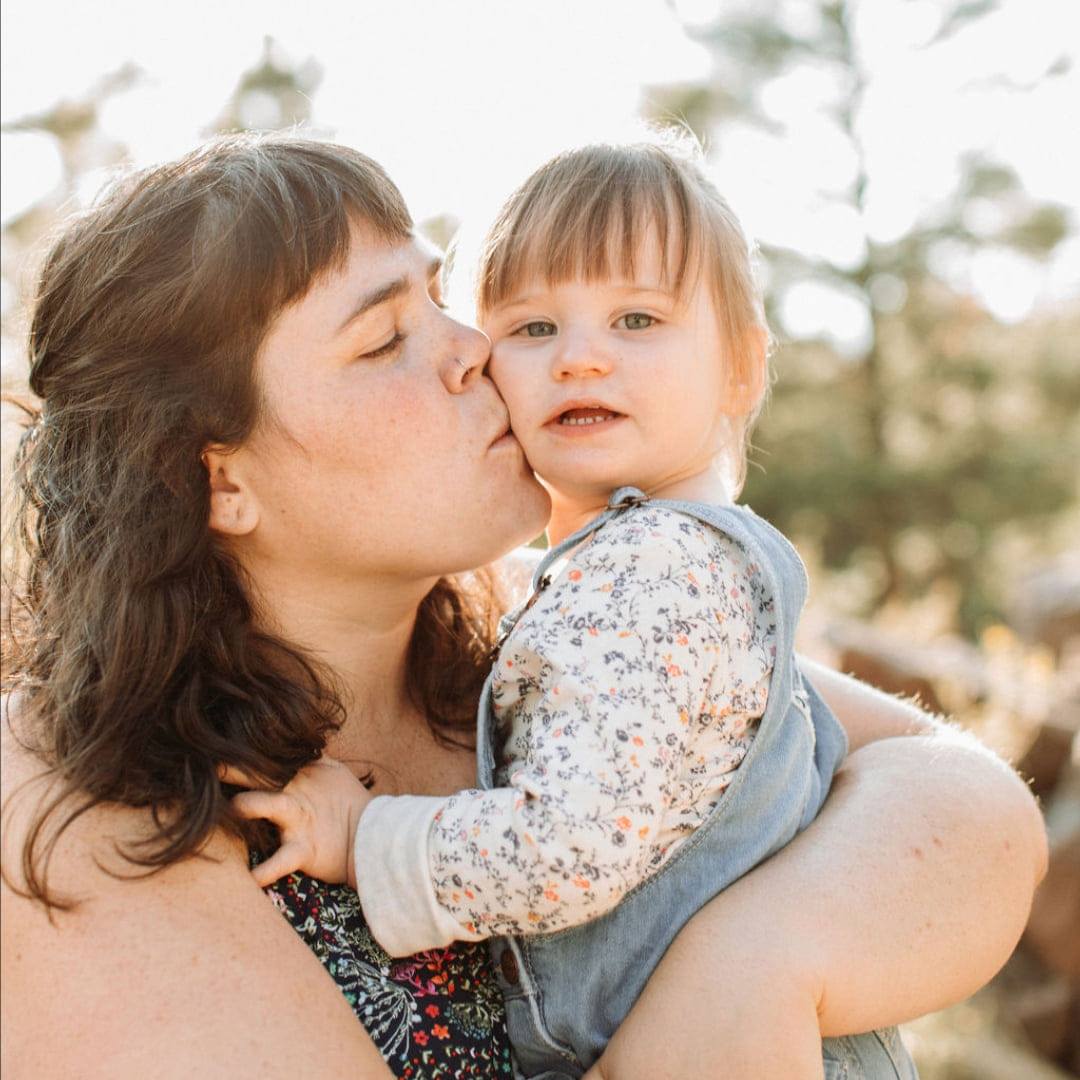 Growing up, Kristine was no stranger to the foster care system. She had an extended family that fostered, and after moving away from Nebraska, she got to experience the joy of having new cousins each time she returned home. She would listen to their stories and learn from them about the importance of finding safety and permanency for children.
Fast-forward a few years and Kristine found herself at 20 years old having her first child. She quickly realized how much she loved motherhood. As she got older and pursued a career in social services, her calling to become a foster parent was ever-present. She understood the ways that poverty and a lack of stability made it challenging to care for a child and wanted to change the lives of children in need.
Originally, Kristine thought she'd only foster ages 0-3. Well, that went out the window quickly when the first child she provided care for was 4½. She knew she wanted to start helping families as soon as possible, so she took on that child and quickly realized that getting out of her comfort zone opened up a whole new world of opportunity – so much so that Kristine later accepted two 17-year-old girls. The girls taught Kristine so much about how to be a good parent, how to show up for the kids in her care, and most importantly, how each child in care has a story that deserves to be honored. The girls aged out of the system in the summer of 2020 and moved out of Kristine's home, but the lessons they taught her will remain forever.
Over the years, Kristine has fostered several children with a goal of reunifying them with their birth families. Several were not able to reunify, which ultimately showed Kristine where the boundaries of foster parenting were and how the good of the child was always at the forefront of everyone's mind. Kristine was a part of reunifying a 16-month-old with her mother earlier this year, and seeing the baby's mother turn her life around and want to do better was something that inspired Kristine. This time and relationship ultimately led to Kristine keeping in touch with the child and her mother and even babysitting on occasion.
Kristine says, "I understand the isolation and loneliness associated with being a single parent. If I can be a safe space, or help create healthy interactions that can give other parents a break, I will do it."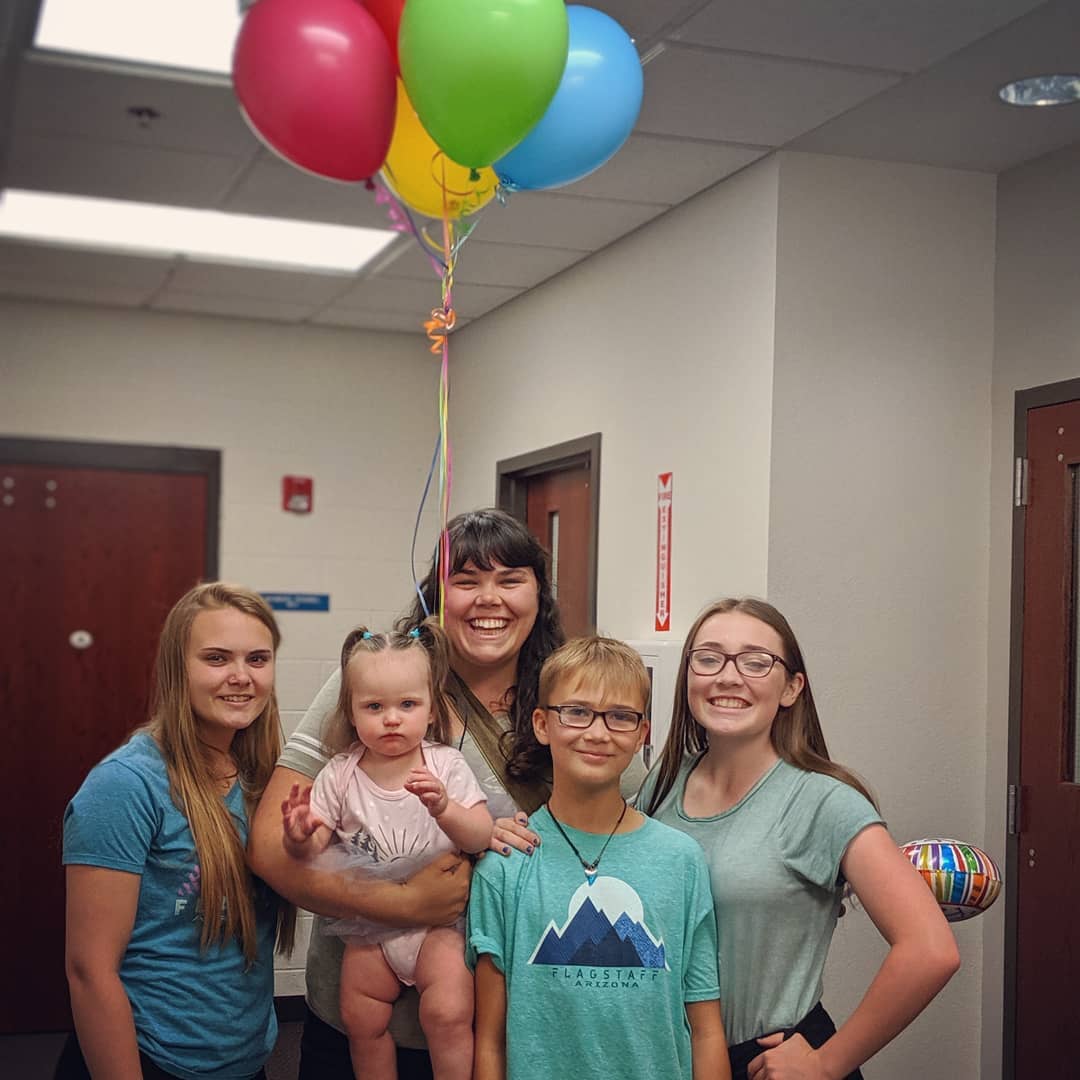 While fostering, Kristine had it in her heart that she wanted to adopt. She had cared for a little boy for 18 months that she was ultimately unable to adopt due to his cultural background, but that spurred her to work with her case manager on finding the right child for her. That's where Ronnie comes in. Kristine received a referral for a newborn baby in Bullhead City and drove out the same day. She picked Ronnie up and brought her home. Kristine understood that Ronnie's situation would mean that her mother was unable to care for her and this wouldn't be a situation of reunification, but she still wanted to do what was best for Ronnie.
Kristine made contact with Ronnie's biological aunt and communicated with her, on the chance that she may end up taking the baby in. Once Ronnie's family got to know Kristine, they knew and decided that the safest place for Ronnie to thrive was with Kristine. Ronnie's mom is still in the picture from a distance, and they maintain communication so that Ronnie will grow up knowing where she came from. As Kristine puts it, "It's an amazing gift for Ronnie to be able to look at photos of her mom when she was little instead of having no baseline for what her family was like." Ultimately, Kristine and her case worker decided that adoption was the natural next step.
Kristine understood from the get-go that adoption wouldn't be without its challenges, but she knew it would be worth it. "One of the biggest things I have learned is that you don't always feel wonderful when you are adopting from foster care. It is not always easy and there is a lot of loss associated with it. Honoring the loss as the process happens is essential. It may not always be a happy experience for the child even though they are happy to be in your care," says Kristine.
Ronnie was adopted in 2018 with resounding support from Kristine's friends and co-workers. In fact, one of the things Kristine remembers most was the community support around Ronnie's adoption. All of her co-workers came, and tons of friends and family were there to support her. Kristine knew that Rani would have a community to love her and support her as she grows. Kristine changed Ronnie's name from its original spelling, "Ronnie," to "Rani," meaning queen or goddess. This was to honor her biological mother's original wish to name Rani after her father, but changing the spelling to something that held meaning in Kristine's life as well.
Rani is thriving, and each day is a gift for Kristine and Rani's big brother Rhys. Kristine would encourage everyone to get out of their comfort zone and consider fostering and adoption – but especially single parents who think they may not be the right fit. As Kristine says, "A lot of single folks feel like they lost the opportunity. It's possible, if not amazing, to be able to create a family for yourself even if you don't have a partner. You can create the life you want and have the family you want all on your own, and it is empowering."