Three Precious Miracles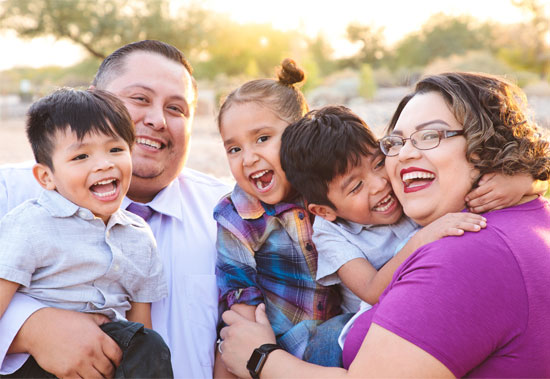 Answering a call
Imagine adopting three children in two years. Now imagine that all three of those children are less than one year old.
For Elisia Manuel and her husband Tecumseh, they don't have to imagine that scenario; they lived it.
The couple, together for 20 years, was unable to conceive naturally. Elisia says that her sister-in-law, who aged out of foster care, opened her eyes to the world of foster care as she shared her stories of being in and out of homes.
"Really, it's just been around me," Elisia said. "Every time I turned around, I felt there was a secret little sign from God saying, 'This is what you need to do.'"
In 2012, Elisia began volunteering at a group home and, as a new foster parent, took in two boys.
In February 2013, she received another sign: a call from her case worker saying they had a baby boy that needed a forever home in the form of adoption.
The boy was seven days old when they met and brought him home.
Four months later, they received another call, this time for a baby girl who was born just eight days apart from their son.
"In a matter of six months, I had four children [at home]," she said.
Despite having a large family, grown basically overnight, Elisia and her husband weren't done helping children quite yet.
A year after she received that first call about a seven-day-old boy, she received a call from her case worker about another baby boy needing a forever home.
"Elisia, this is your son's biological brother," the case worker said.
"I couldn't say no," said Elisia. "How could I say no?"
It takes a village
Following this incredible experience through the foster care and adoption process, Elisia and her husband started Three Precious Miracles, an organization that helps provides basic needs to Native American foster children and grandparents raising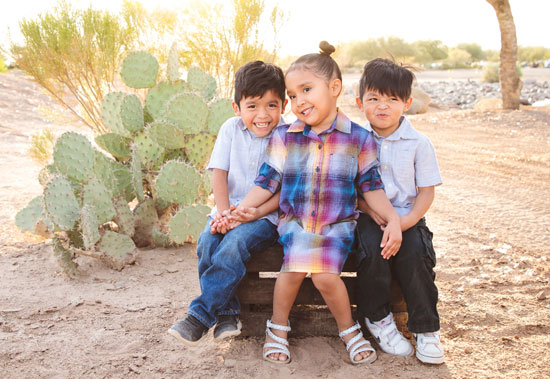 grandchildren.
Elisia's husband Tecumseh is enrolled in the Gila River Indian Community and they have seen a need for Native adoptive families and more support for kinship placements.
Three Precious Miracles (named after the children's three initials) runs off donations and fundraisers. Since its start date, Elisia says they've helped 800 kids.
"If we can prevent child neglect or abuse by providing a simple item, that's what I want to do. I don't want to see kids forced into the system because their parents were having a tough time," she said.
Elisia continues to be a strong advocate for the foster care and adoption system.
"We've had to jump through hoops, but now we are blessed with three children that are ours forever," she said.