Five things to know about adopting from DCS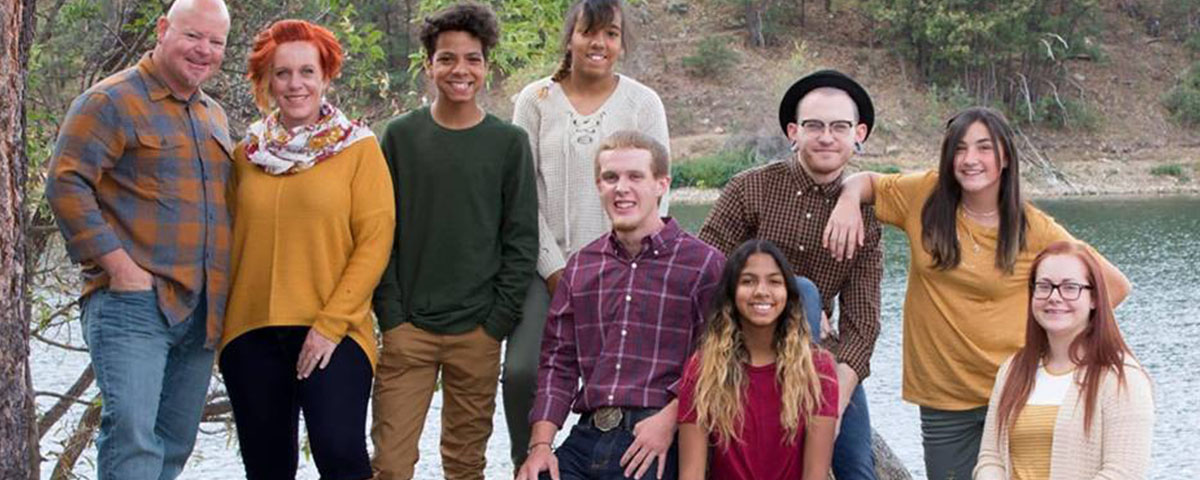 Pictured above: The Crane Family. You can read their story here.
Phoenix, AZ (October 29, 2019)-
Every year, hundreds of Arizona's children in foster care yearn to be adopted by a loving family.
The Arizona Department of Child Safety makes it as easy as possible to connect a child in need with their forever family.
With National Adoption Month right around the corner, here are five things to know about adopting a child from DCS care:
1. Children of every age want a family.
Children enter foster care through no fault of their own. They become eligible for adoption because their parents are unable to safely care for them and a court determines the best option for a child is an adoptive home. Children of all ages are waiting for a family to welcome them into their homes.
You can view the bios of some of the children looking for a forever family by visiting the Arizona's Heart Gallery.
2. Everyone is initially eligible to adopt.
Any adult resident of Arizona aged 18 years and older is eligible to adopt. A person can be married, unmarried, divorced, widowed or legally separated.
3. Certification is required in Arizona.
Adoptive parents must become certified by the court prior to adopting a child. The certification process includes:
Completing a written application
Attending an adoption orientation and training
Passing a criminal history and child abuse background check
Verifying you can support a child financially and emotionally.
4. The process is free.
While private adoptions can cost thousands of dollars, you don't have to pay to adopt a child from DCS. In fact, you may be eligible to receive a monthly adoption subsidy until the child turns 18. In addition, DCS provides for the child's health insurance and covers the costs for an adoption attorney.
5. You can start today.
You can begin the adoption process now by watching the orientation videos on the DCS website. The videos provide an overview of the process for both adoption and foster care.
You can also email or call 1-877-543-7633 if you have questions on the adoption process.
#